Your Top Choice for Production Companies in DC and Northern Virginia
Celebrating 20 Years of Production in the Washington Metro Area
About Sure Shot Productions in Northern Virginia and DC
Sure Shot Productions provides full service high definition video production in Northern Virginia, Washington, D.C., and Maryland. Our video production company is located in Arlington, VA, which is convenient to DC and Maryland. We offer clients a full range of production services including Full Service Video, Script Writing, Producing, Directing, Shooting, Editing and more. Types of productions we specialize in include Television Commercials, PSAs, Training & Orientation Videos, Educational Videos, Marketing Videos as well as DVDs and Web Videos.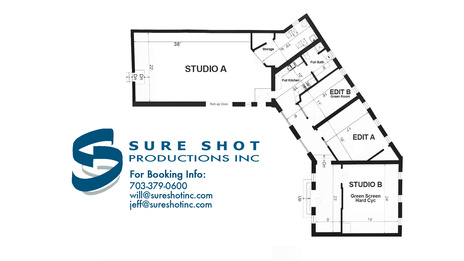 Top Video Production Talent & Tools
Sure Shot features the latest video production and post-production technology and expertise. We have several 4K and HD Field Packages, Steadi-Cam, HMI lighting, Dolly & Jib, Glide Cam and more. We edit with Final Cut Pro, Avid, Adobe Premiere Pro, AfterEffects and other professional software. We now have 2 full size studios equipped with multiple back drops. And our green-screen hard cyc is perfect for shooting on-camera talent and products.